Dr Michael Xu
Certified Cosmetic Surgery Practitioner ( FACCSM (Surg) )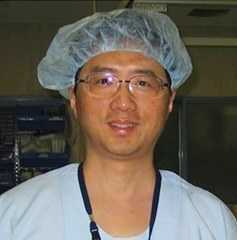 Dr Michael Xu
Dr Michael Xu is a dual trained, highly skilled Cosmetic Surgery Practitioner with extensive experience in cosmetic surgery and aesthetic medicine. He has obtained both the Certificate of Plastic Surgery training & specialist surgical practitioner in China and Surgical Fellowship of Australasian College of Cosmetic Surgery and Medicine (FACCSM (Surg)) in Australia. He has performed thousands of cosmetic & skin surgery procedures over the past 30 years. His main interest is cosmetic surgery, Asian aesthetic surgery, minimally invasive cosmetic procedures and skin cancer surgery.
Dr Xu has been a specialist surgical practitioner in China since 1989. He has broad expertise in Cosmetic and Plastic Surgery, especially in the areas of Breast Implant Surgery, Eyelid Surgery, Nose implant surgery, Scar Revisions & Flap Surgeries.
Dr Xu is an ACCSM Board Certified Cosmetic Surgery Practitioner in Australia.  Since coming to Australia in 2000, Dr Xu has further trained and worked with many cosmetic and plastic surgical practitioners both in public and private sectors, including one year of full time work on complex skin cancer surgery in the Skin & Melanoma Unit at Peter Mac Callum Cancer Institute in Melbourne, and two years of advanced training in all aspects of Cosmetic Surgery with the Australasian College of Cosmetic Surgery (ACCS) in Australia.  Dr Xu has successfully completed both the American Board of Cosmetic Surgery Exam and ACCS Clinical Examination, and obtained his surgical fellowship of ACCS (FACCSM (Surg)).  Dr Xu has been working in Skin Cancer & Cosmetic Surgery for more than 10 years in Australia.
Dr Xu's training and experience has provided him with a unique set of skills and understanding to provide an outcome that is not only tailored to his client's needs, but also one which complements their ethnicity and personal anatomical differences.
Dr Xu's current cosmetic practice includes: Breast Augmentation & Lift, Lipo suction & Fat Transfer, Male & Female Breast Reduction, Face/Neck Lift, Brown Lift, Upper & Lower Eyelid procedures, Ear Surgery, Labiaplasty, Scar Revision Surgery. Dr Xu also perform minimally invasive facial contouring procedures such as Thread lift, filler and anti wrinkle injections etc.
Dr Xu actively participates in regular meetings and conferences to keep up to date with rapidly advancing cosmetic surgical techniques internationally.
Dr Xu holds the following relevant qualifications and memberships:
Bachelor of Medicine, China 1982
Certificate of Plastic Surgery training, China 1987
Certificate of Specialist surgical practitioner, China 1989
Surgical Fellow of The Australasian College of Cosmetic Surgery and Medicine (FACCSM (Surg))
International member: Korean College of Cosmetic Surgery
AHPRA Registration Type and Number
General & Specialist registered medical practitioner, specialist general practitioner No: MED0001210815
Private Hospital Operating privileges
St Kilda Day Hospital, St Kilda, VIC
Sunshine Private Day Surgery, St. Albans, VIC
Chelsea Heights Day Surgery